Are You a C.R.U.E.L.L.A.?
If you're an animal lover, just like me, the name Cruella De Vil might give you shivers and disgust. Synonym with puppies, fur coats and evilness, the name does indeed carry a reputation. Yet if you are into fashion, you simply cannot miss out on watching this movie. Yes, there were many moments of 'Oh my God that's so stylish!' and 'I want that! I'm making that dress for my next party!' Who knows? Viewing just a few weeks ahead of the Malta Fashion Week, the movie might perhaps draw some inspiration to local influencers and attendees. But besides being engulfed by the ocean of jaw-dropping costumes, style, clothing construction and accessories, the movie is so much more than that. The back story of this villain takes us on a journey of wonder… What made her become so turpid to want to turn puppies into coats? Is she truly nothing more than the personification of evil? What lessons can we learn from her story? Is there a C.R.U.E.L.L.A. inside of us all? Let's explore!
Warning! - This article may contain spoilers.
To begin with, we are a software company who would like to expose our solutions in style. Clarity is a value we hold at heart and we don't want to mislead you into thinking that this is a random fashion article falling from the sky, just like Cruella did in the very ending scene… don't worry she survived (Oops #spoiler1) - BUT if you are into fashion, retail or simply reading out of curiosity, we promise it's worth the read. You can call this piece of writing versatile I suppose? Isn't it what fashion is all about after all? Let's indulge without further ado and explore what C.R.U.E.L.L.A. stands for.
Captivating


Being an artist, Cruella is far more than the intoxicating and transgressive being she is perceived to be. Though she is no angel as she finds her way through life happenings, her delinquency also fuels her uncompromised and grandiose creativity. Sassy, witty and classy, Cruella doesn't miss a beat, dares to be different and make a statement.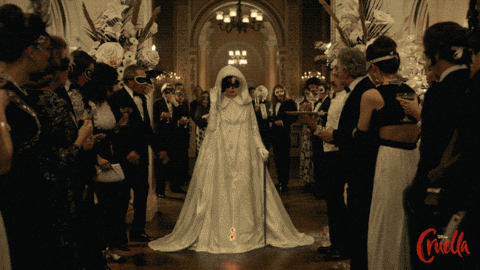 Resilient


Having had a difficult past and a troubled childhood, Estella doesn't leave a stone unturned (no pun intended) to unveil the truth about her past and keeps on thriving to follow her dreams. Though it's not quite advisable to embrace all the fabulous drama, mannerisms and carefree attitude in real life, it is a good reminder of the importance of coming to terms with our past and take control of our future, by equipping ourselves with survival skills and coping structures while wearing a sassy outfit… cos why not?
Ubiquitous


Cruella is able to be all over the place. From the very core of the Baroness' secret safe up to the catwalk. Having the ability to be everywhere, she doesn't let one opportunity lose her grasp. As the innocent-looking Estella is steadily evolving into Cruella, she makes the most out of both worlds and shapes her strategy against her main competitor (the Baroness), with all the available insights and resources at hand. This nurtured her revolutionary endeavours to help her succeed… yes she succeeds (and there goes #spoiler2). Moral of this part of the story? Knowledge is power…Be as present as you can be!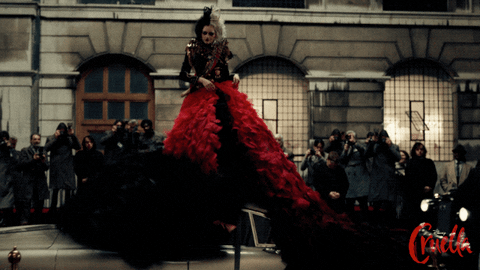 Electric


No. we're not referring to the occasional power cut (for which by the way a backup system provided by one of our software solutions might turn out really handy 😉). Cruella's life path from a homeless orphan roaming the streets of London to a fashion designer lavishly doing the catwalk with her head held high is anything but tranquil. What kept her going? How did she do it? It's about working hard but also about working smart. Though perhaps not to such extremes, great successes do bring along hard work and struggles. It is not only imperative to choose our struggles but also to choose how and where to invest our working hours. Feeling overwhelmed with tedious jobs can leave little to no space for creativity. Cruella wasn't meant to do any of the tedious jobs she had to, till she flourished. Focus on your strengths, walk the walk and don't let anyone dull your sparkle!
Side note - she is an orphan, isn't she? …this is too big to spoil so I won't play around further with #spoiler3
Loaded